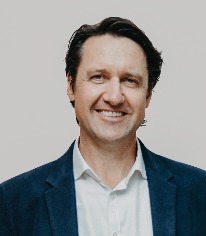 ​
I have a friend who is the owner and CEO of an ASX listed engineering consulting firm. When I talk to him about Care, Generosity, Trustand Humility, he is much more exasperated than he is inspired. "All of this stuff about treating people well and being concerned with what is happening in their lives is so over the top! Can we no longer pay someone a wage and expect them to come in and do a job?"
My answer to him is "Absolutely! Nothing in that regard has changed, you can pay someone a wage and expect them to do a job, but if people really are your most important asset what I am talking about is gaining a competitive advantage. It is about doing things better than your competition and being action orientated towards the words of "People are our most important asset"".
Perhaps fortuitously, our adoption of a "positive business" approach was intuitive, coming from having had the life experience where everything we had achieved has been due to the fact that others had been good to us - and as such, I do absolutely recognise that it may not be intuitive to most. And so, whilst "Humility" is a key part of our culture, if I truly want to demonstrate to people how treating your team with Care, Generosity, Trust and Humility works in a business context, and how it can lead to success, I need to put my humility aside for a moment to talk about the results our business model drives and what we have achieved.
So, the Business Case. Fortunately for this case I had five years where at Sharp & Carter we managed our people and the business in a more traditional way - as a profit maximising business and much closer to my friend who would prefer to pay someone a wage and expect them to do a job. Don't get me wrong, we treated people well, we were never mean or disrespectful, we celebrated success and we had fun - but compared to now, there was less patience with people, less understanding, less appreciation, and more focus on profit! And if you look at the graph below, we performed really well under this model. In our first 4.5 years we grew our headcount to around 8 people, and our sales turnover to $2.5mill.
​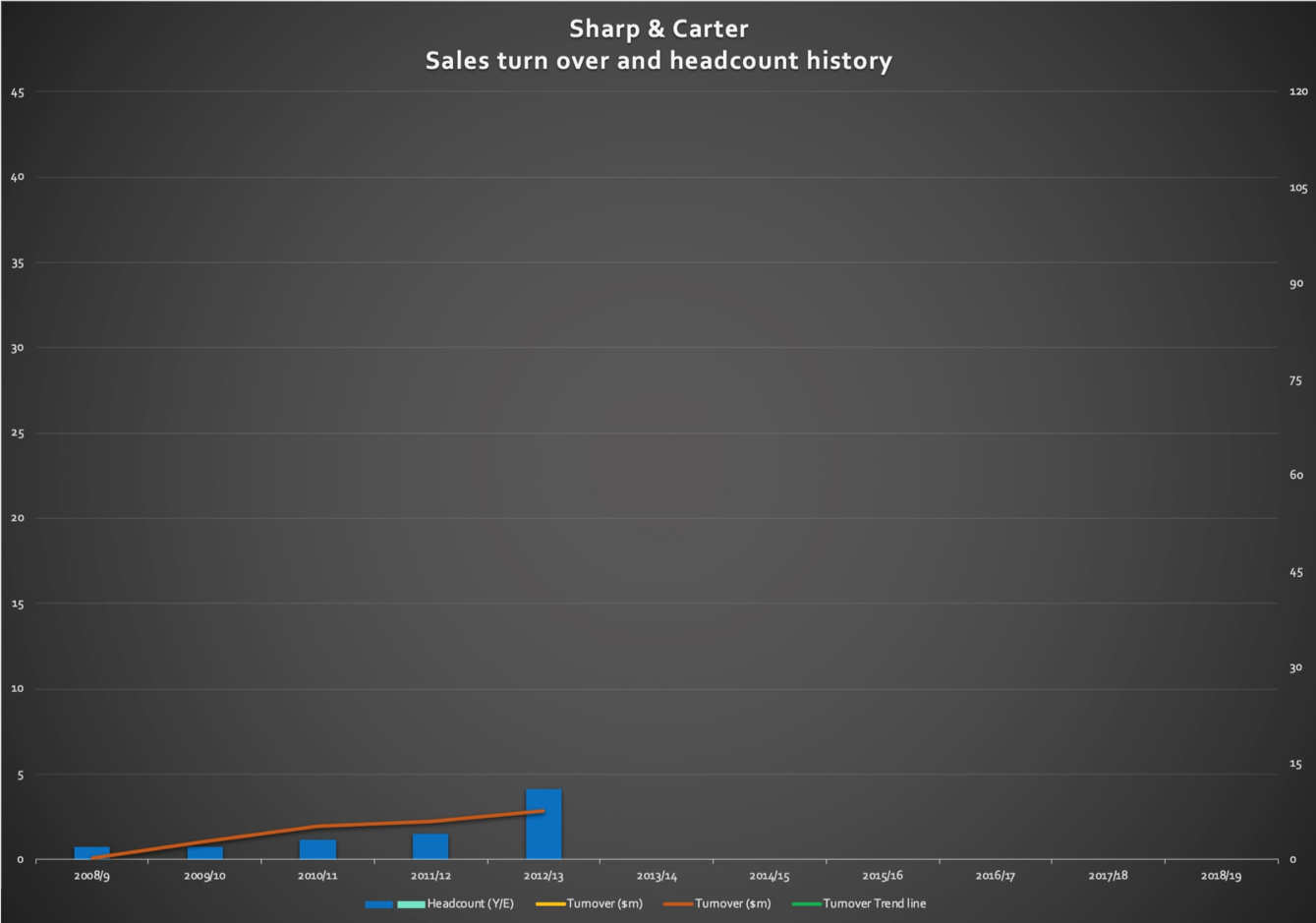 ​
Ultimately, we could have continued in this model and had some success, but when Anthony Holdstock and Christian Keogh came on board in 2013, we made the decision to really change the way we treated our people, and in turn, we changed the trajectory of our business forever.
​
For the last 6.5 years, we have been running the Sharp & Carter business via the core values of Care, Generosity, Trust and Humility. And the second graph below shows that since implementing this change, our headcount has grown from 8 to 115, our sales turnover has grown from $2.5mill p.a. to $40mill p.a. and our business has averaged 55% growth p.a.
​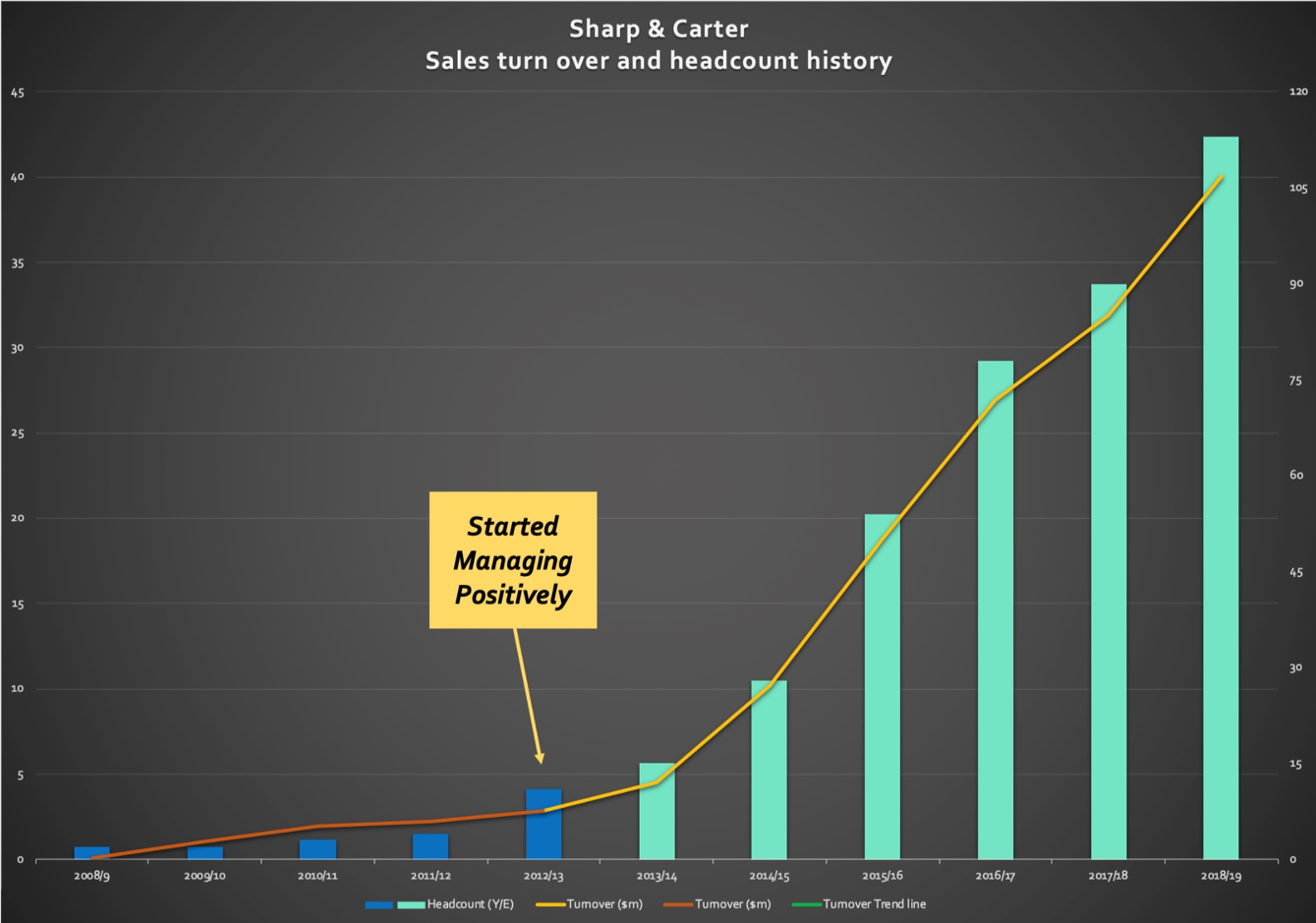 ​
Now, obviously if we had of continued to operate as a profit maximising business we of course would have continued to grow. If we had of continued on the same trend line, as the green line in the graph below shows, in 2019 we would be approximately 30 people with $10mill turnover - still a great achievement, but much lower numbers than our actual 2019 figures.
​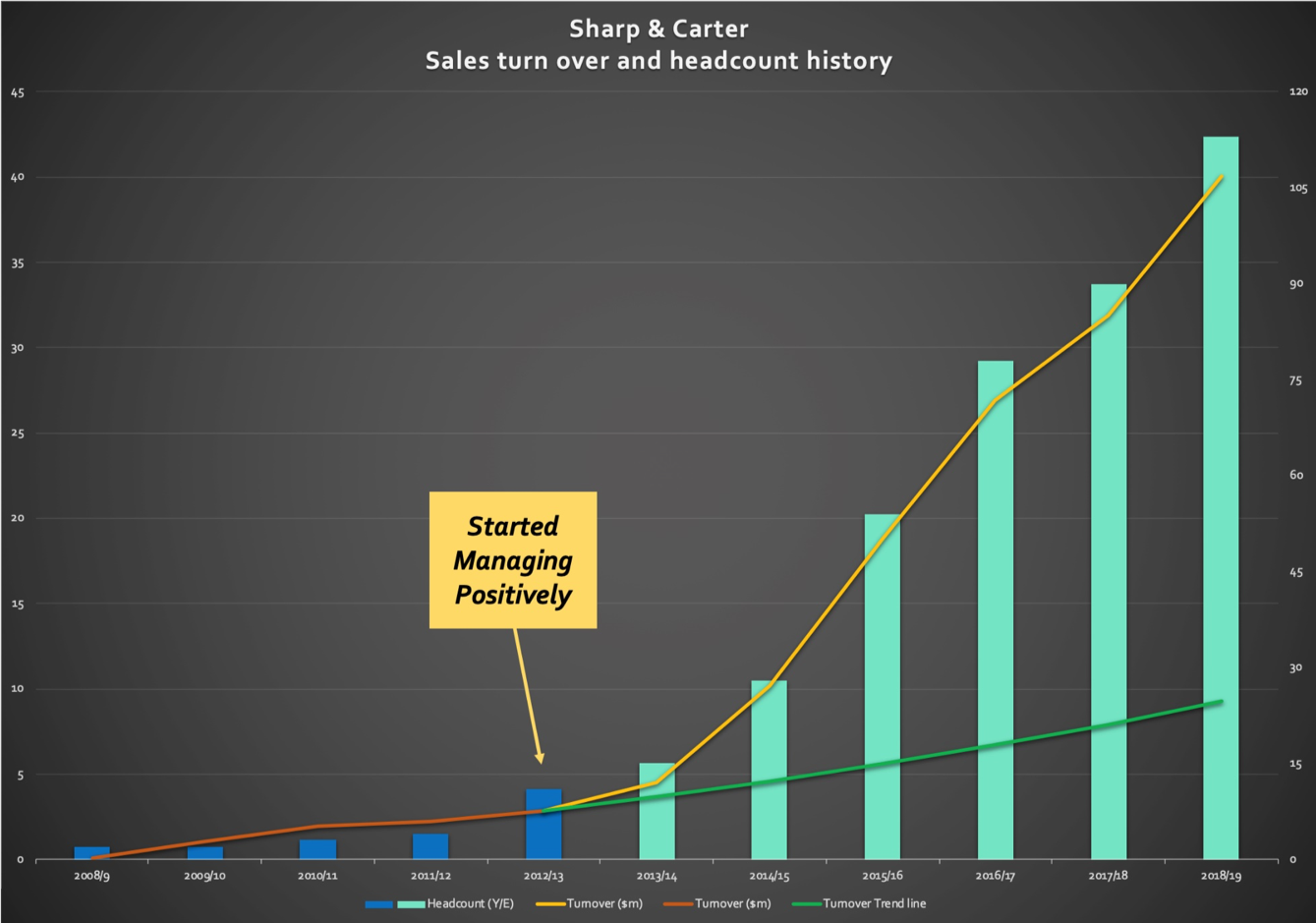 ​
But what about the profit you ask? As realistically it isn't about headcount or sales revenue – ultimately, all businesses are measured by profit. And ours is no exception. And so I present our final graph, which shows that not only has our headcount and sales revenue numbers improved since we started managing positively, but in addition, our profit has grown in almost exactly the same proportion to our sales revenue - 55% p.a.
​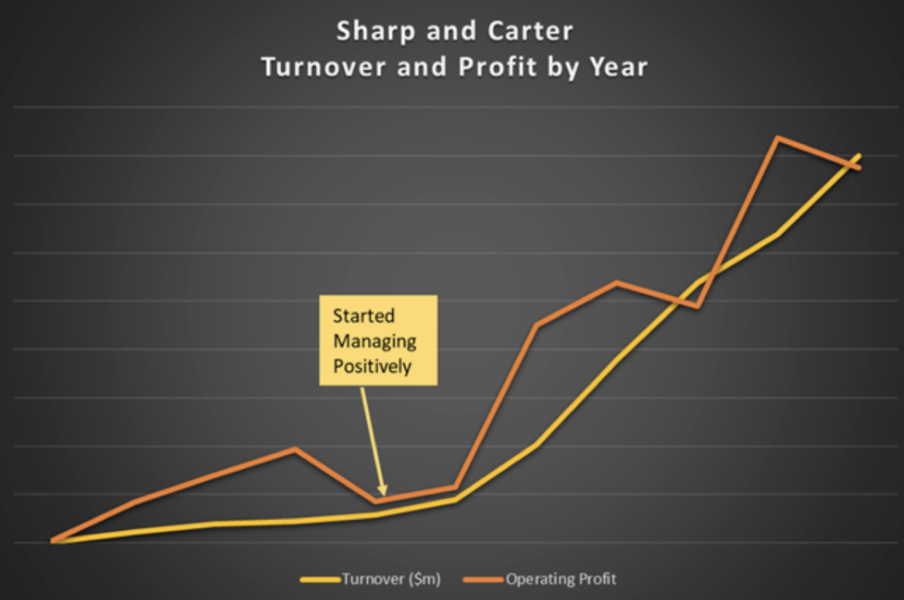 ​
So, what does this overall Business Case tell me? It tells me that if we had continued managing people as we had in the first 5 years, we would have missed out on $30mill in turnover, and the employment of almost 85 of our people.
It also tells me that treating people truly as your most important asset and genuinely caring for them can have a huge impact on the profitability of your business. I don't share these figures to boast, I share them so those who are interested in profitability as a first point can see the Business Case. Hopefully this will mean that when I talk to business people about showing your staff Care, Generosity and Trust, and leading them with Humility, it will resonate with those who are firstly interested in the correlation this positive management style has to overall business profitability.
I would love to speak to any business leader who is thinking of implementing a more positive leadership approach in their business. Please do not hesitate to reach out to discuss further.