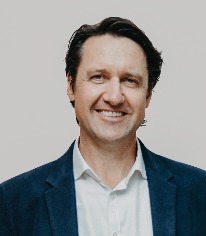 ​
In the past we have celebrated success like most businesses; we go to some sort of event - be it the tennis, the theatre, lawn bowls, go karting, mini golf, the list goes on, we combine the event with some food and drinks, and everyone has a chat then we all head home.
Additionally, like a lot of businesses, we do a big incentive trip if super results are achieved. However, unlike a lot of businesses, at Sharp & Carter if we hit a number, we take the entire business for a weekend away to celebrate rather than just the "high achievers". Four out of our five trips have been to Bali, Queenstown, The Great Barrier Reef and Hamilton Island and have consisted of the same as the events mentioned above - an activity, combined with food and drinks.
Now whilst for the vast majority this format is a lot of fun, for some it is not ideal. Some people in our business don't like drinking as much as others and their idea of fun is different to those that enjoy smashing shots at a nightclub. I have to say, I am one of these few and so after literally dozens of these types of events centred around food and drinks over the years, I decided it was time to do something different. I thought it was time to accommodate for the minority of people in our business, rather than the majority – at least once.
After pondering some options, I decided that for our annual incentive trip we should get out into nature, disconnect from the internet and go for a walk. Sounds simple but what does it look like? Well, it looks like hiking The Routeburn track in New Zealand - a 3-day, 2-night hike near Milford Sound. Think beautiful forests, rivers and mountains and you'll get the idea.
​
In order to accommodate the 80 odd people who were coming on the trip, we had to split the group between luxury accommodation offered in "private huts" with a 3-course meal every night, and basic Department of Conservation huts with BYO food. Given that there was no good way to manage this split, I decided females would stay in the luxury huts and males would stay in the DoC huts.
To the great credit of the business they reacted to the news of our destination with grace and good humour. Lots of the people in the business had never been camping before, let alone hiking. I had one guy who said, "so we are staying in huts Carts?" and I said "Yes mate, so there will be a bed, and a place to stay dry and warm…" He was clearly in deep thought and then asked "So…… do we have to build the huts?". "No mate, we don't have to build the huts…."
Whilst I grew up camping and hiking it seemed for some we may as well have been going to the moon, it was that foreign to them.
It was a Friday afternoon when we arrived in Queenstown. We went out for pizza in a place that then turned into a club and it's fair to say, the crew partied like it was last night of their lives. Consequently; the next day 80 very hungover people jumped on a bus and departed for the trail. Aside from the hangovers, day one was a breeze - we had a relatively nice walk and then enjoyed a night of a few wines by Lake Mackenzie.
​
​
| | | | | | |
| --- | --- | --- | --- | --- | --- |
| ​ | | ​ | | ​ | Now the annual rainfall in the area around Milford Sound is about 6 metres. To compare, Melbourne receives a tenth of that each year. On night one, the heavens opened and boy oh boy did it rain!! Day two had us hiking over "the saddle" - the most difficult part of the hike, and on that day, we had nothing but clouds and torrential rain. |
To be very honest, it wasn't an easy day. I've been hiking for 25 years and it was easily the toughest conditions I have faced. The rain hurt your face as the howling wind whipped it into any exposed skin. You couldn't stay dry despite all the wet weather gear we had, and people were walking through ankle deep streams rather than round them as they were so wet it didn't make a difference!
Ultimately, we made it through to the accommodations for the night and although we were relieved, the boys were very tired and probably wanted something more satisfying than dehydrated food in a bag to end a very hard day. Appreciation of the day was not at a high, and there were some very grumpy souls around camp.
​
| | | | |
| --- | --- | --- | --- |
| ​ | | ​ | |
​
Fortunately, day 3 was relatively uneventful. The rain had eased off and we enjoyed some bursts of sunshine for the final half days walk.
Once home, safe sound and dry, we as leaders received some very negative feedback about the trip. It's my estimation that 25% of people absolutely loved it, 50% of people enjoyed it and 25% absolutely hated it, compared to our usual trip format, where 10% absolutely love it, 80% enjoy it and 10% of people absolutely hate it.
​
| | | | |
| --- | --- | --- | --- |
| ​ | | ​ | |
​
​
What an "experience"! After watching that and being on the trip, I thought through some pros and cons of the trip:
PROS
It certainly created life long memories

It revealed character

It was a unique experience for lots of people, something that people wouldn't do themselves

It was incredibly beautiful

It was a trip that focused on personal growth rather than just enjoyment
CONS
Some of the memories created were nightmare

It revealed character

The process wasn't exactly comfortable for anyone. It is called a comfort zone for a reason - people do not like moving out of it

Nature can be brutal

Lots of people didn't enjoy the trip

​
So, "To hike or not to hike: that is the question…." Was it worth it given a quarter of the business absolutely hated it? Is it better to play it safe? Or is it better to do something unique?
What do you think? Should companies stick to safe culture building functions, or should they be riskier in what they try?
​