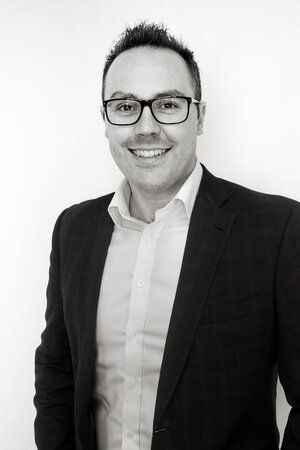 Before Christmas I wrote about my experiences moving on from a global FTSE listed recruitment business to the land of the Boutique recruiter – and those of you who know me well, will know that I did not immediately land at Sharp & Carter. I initially joined another start-up that did not work out, so I also wanted to share my learnings from that less successful stage of my career.
A lot has already been written about some shortcomings of that previous employer, courtesy of some investigative journalism by Ross Clennett in his series about "Big bang start-ups". It seems that because there were a good many of us that joined and left that business discontented, Ross had plenty of people to call on for quotes and inside intel!
The greater insight I can to share for a broader market outside the bubble of agency recruitment that I wanted to focus on however are the pitfalls to avoid if any entrepreneurs are thinking of starting up or joining a new business.
The first learning for me is cash. They say money makes the world go around, and cash certainly is king in small to medium sized businesses all around the world.
However, if you are starting up a new company the temptation could be to borrow too much of it. My previous employer sought to hit the ground running, over capitalising by landing premium commercial real estate, hiring large volumes of staff quickly and attracting recruiters by paying over market rate as they sought to buy market share.
Whether you borrow from the bank or a cluster of investors, at some point they will want to see a return on their investment, and by flying too close to the sun too soon, my previous employer got burnt. The senior stakeholders who were doing the hard yards setting up the company, lost control of their own start up business, and the investors started pulling the strings, cutting costs and second-guessing strategies.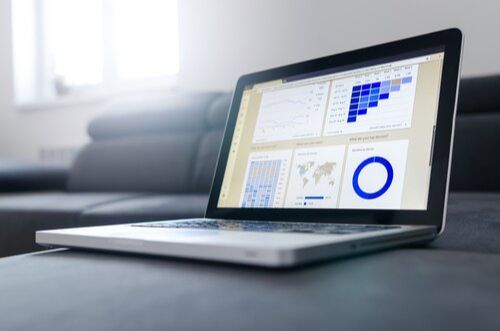 That leads to the second learning: "Have a plan and stick to it." The quote resonates with me from the film Layer Cake, from back before Daniel Craig became James Bond. The story line follows a small time Cocaine dealer in London, who mostly kept under the radar and did not make any waves. He had reliable clientele to whom he supplied excellent product and service. He had plans to gradually build a nest egg and retire out of the game. But his character got caught up in a complicated plot that threw him into the limelight, mixing with the big timers; both suppliers and rivals, chasing big deals, fortune and fame.
Now, I am not by any means advocating a career in narcotics, but the learnings in the movie compared with the experience with my former employer are all too similar. The title "Layer Cake" refers to the layers or levels anyone in business goes through in rising to the top. What the film reveals is a modern underworld where the rules had changed – that underworld was like my previous employer. They sought instant fame and fortune by chasing status and recognition regardless of the cost, and they did not have a plan, or if they did, they certainly did not stick to it. They chopped and changed strategy too regularly if they didn't see instant success, not allowing their plans time to bed in and bear fruit.
​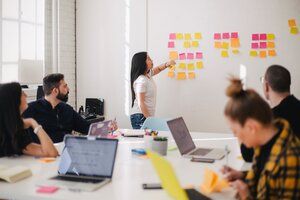 The third learning is about sticking to a specialism. In my last article I highlighted the breadth of my career having recruited across Finance, Marketing, Digital and Sales with a large multinational business. In joining my first boutique we were confident that as a successful business leader in recruitment I could influence a positive impact upon a HR, Legal and Business Support remit – but the truth is, without contacts, relationships and a track record in those disciplines I simply could not add enough value in a start-up environment.
Credit to the business in this instance, as for the most-part they hired industry specialists and I was the exception to that rule – With the benefit of hindsight both parties would agree that was a mistake, and a learning for each of us. Starting over, having industry specialism, continuity, a strong focus on the exact market and ability to offer something unique in a start-up environment is paramount.
So, what changed for the 2nd time around in Boutique Recruitment?
At Sharp & Carter the business is funded by the 3 owners, investing their own money in new ventures and expansion into new states and disciplines. Any new Directors they onboard run the different arms of the business and become Partners and joint business owners when their divisions repay the initial investment and are profitable. The model is transparent, sustainable and increases buy-in from new senior hires as they have the potential to earn skin in the game.​
​
We know that long-term strategies and relationships get better returns in the recruitment industry, so we allow our people time to settle in, build a sustainable desk and make an impact. We allow 3 months grace for new experienced hires and 6 months for graduates before any revenue expectations are introduced. Perhaps the best example that shows our commitment to tenure and longevity is that we also pay our staff 5-year retention bonuses.
And as for specialisation, we aim to be an inch wide and a mile deep to maximise our impact. We happily service work referred from our counterparts in Sharp & Carter outside our core sweet spot, but in Sales, Marketing & Digital – we are actually more acutely specialised in "Industrial, Technical & B2B Sales", "FMCG & Consumer Goods Marketing" and "eCommerce and Digital Marketing" in Retail. The further we deep dive in our areas of specialism, the greater our understanding, breadth of network, track record and credibility to our customers.
I hope these learnings have been of interest to any entrepreneurial people looking to either start their own business or join a new venture. Please feel free to share your thoughts and feedback!
Good luck if you set out on a new venture in 2020!
Director - Sales, Marketing & Digital, Sharp & Carter