​Working from home for long periods of time can bring on plenty of challenges at the best of times whether it be children niggling for attention whilst you're on an important conference call or reaching for your third coffee to remain productive. Now add Covid-19 to the mix and you've got yourself a dilemma; how do I remain productive (and sane) whilst working from home?
It's tough. There's no denying it, but there are some simple and easy hacks we've compiled a list of to help you get the most out of your working from home situation. If you have any other tips you've found useful, please share with us by leaving a comment below.
​
CREATE A WORK SPACE
​
Dedicate a specific room or surface in your home to work that's away from distractions.
Obtain a quality desk and chair
It's important to have a good chair to support your back and posture throughout the day. Having a good clean spacious desk will also allow you to work productively and in an organised manner without continuously having to shuffle your space to allow room.
Ensure there is natural light
Having your work space in natural light near a window will enhance your productivity (but just watch out for monitor glare).
Create a filing system and invest in organisational tools
Get a filing cabinet and use separate drawers for business and personal files. Purchase a cup holder, binders and file folders to keep everything organised and minimise your time finding objects.
Decorate your space
Put up some artwork, colour coordinate your office supplies, and add in some greenery to purify natural oxygen.
Clean up at the end of the day
Spend the last few minutes of your workday cleaning up your desk and putting things away. It will allow you to start the following day off in a clean and cohesive space setting the standard for your day.
​
PLAN YOUR WORK
1. Maintain regular work hours.
2. Plan your schedule the day before. Have a clear guideline and stick to it.
3. Create a checklist and set a goal for each day.
4. Make a to do list and structure your day like you would in the office.
5. Get started early and develop a daily rhythm.
6. Make sure you have breakfast.
7. Maintain regular breaks.
​
| | | | |
| --- | --- | --- | --- |
| ​ | | ​ | |
​
​
STAY CONNECTED
Communicate with colleagues on a daily basis. FaceTime, Skype, Zoom, or Whatsapp with each other and continue to build and maintain relationships.
RECOGNISE OTHERS
Make an effort to connect with colleagues to praise them for their efforts, hard work and time. Now is more important than ever.
KEEP ACTIVE
Schedule daily exercise with the same priority as a work meeting or a phone call with a client. Stay moving to get your endorphins flowing, whether it's a workout, going for a walk or yoga.
​
​
TAKE A BREAK
Schedule your breaks and take them away from your desk. Re-charge, keep hydrated, move around and stick to healthy eating habits.
​
| | | | |
| --- | --- | --- | --- |
| ​ | | ​ | |
​
GET SUPPORT
Call or text Lifeline for support services on 0477 13 11 14 or call Beyond Blue on 1300 224 636. Both services also offer online chat options via their website.
Here are some additional tips to manage your mental health:
1. Get a minimum of 7 – 9 hours sleep each night.
2. Take time out for things you enjoy like hobbies.
3. Remain connected with friends and family through text, phone and video calls. Keep this interaction as regular if not more than you would normally.
4. Set realistic goals and deal with tasks one at a time.
5. Reach out for help when you need it. Everyone needs support, especially during this time. Talking to a family member, a friend, your doctor or one of the many public counselling services available can make all the difference.
6. Have a gratitude journal and write 3 things you are grateful for every day.
​
​
CHILDREN AT HOME
1. Wake up an hour early before the kids wake up and get through urgent tasks or chores that you wouldn't be able to manage during the day with disruptions.
2. Plan wisely with activities to keep children occupied.
3. Create a designated space for kids' playtime or home school set-up.
4. Communicate with kids about when Mum and Dad need to work. Also spend quality time during breaks so children are less inclined to disrupt during important work calls.
5. Capitalise on nap time.
​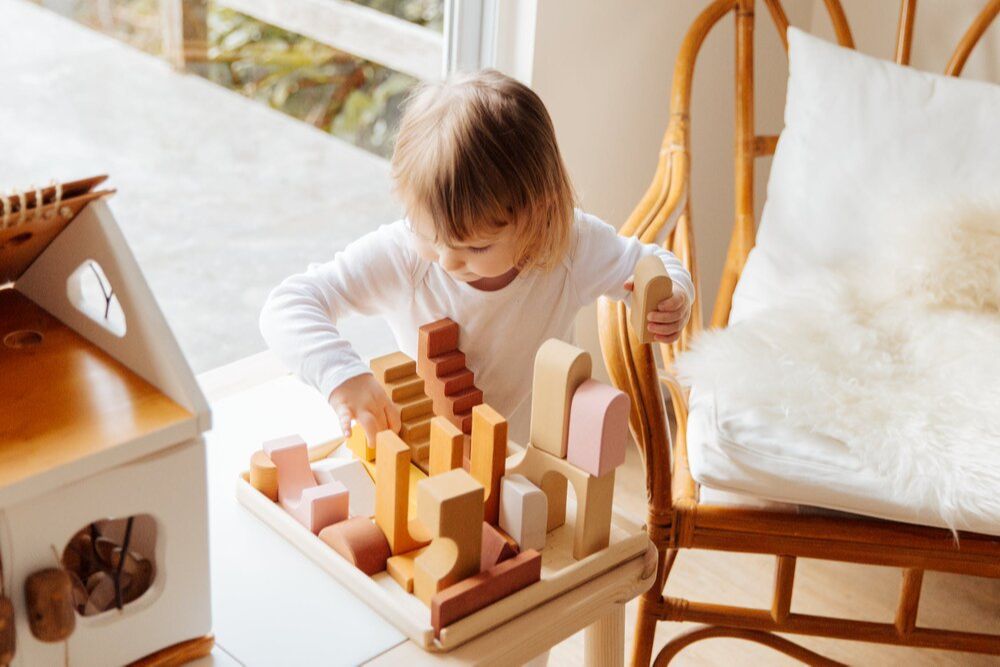 ​