The end of 2018 saw many an event hosted by Sharp & Carter, and on behalf of the entire company we would like to say a huge thank you to everyone who attended, as well as to everyone who supported us throughout 2018 – we are so appreciative of your support!
In addition, we'd like to extend our thanks again to the guest speakers who gave their time to inspire with positive messages and education, including:
OUR END OF YEAR MELBOURNE EVENTS
South East Finance & Accounting Team
FRIDAY 12TH OCTOBER 2018
Novotel, Glen Waverley
The South East Sharp & Carter team hosted a Leadership Business Breakfast, featuring former North Melbourne Football player & Founder of Puka Up - Wayne Schwass. It was an incredible morning hearing Wayne share his insights on creating environments where we can have genuine conversations regarding emotional wellbeing & mental health.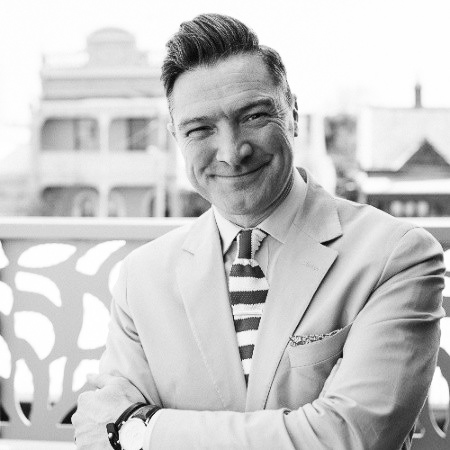 Award winning keynote & culture change specialist
Sales & Marketing Team
FRIDAY 16TH NOVEMBER 2018
The Clarence, Melbourne
Our Sales & Marketing team hosted an end of year networking drinks for Senior Sales & Marketing contacts as a special thank you - it was a great opportunity to connect with new and existing contacts and thank everyone for their valued support!
Senior CFO Networking Lunch
FRIDAY 16TH NOVEMBER 2018
Orchid Room, Melbourne
Esteemed economic commentator, Saul Eslake, presented his outlook on the Australian economy to 150 CFO's from around Melbourne at our annual CFO Lunch.
Paul Taylor from Ritualize entertained and inspired HR Professionals at our annual Sharp & Carter HR Networking Lunch with his 7 habits for peak performance! It is amazing to see that making small changes in our daily routines will create a better and healthier life in the long term.
Founder & CEO at Ritualize
OUR END OF YEAR SYDNEY EVENTS
Our Sydney teams held networking lunches across Sydney CBD, Parramatta & Macquarie Park to say a huge thank you to all of our contacts!
Women in Leadership Breakfast Event
OCTOBER - DECEMBER 2018
Sydney

We were incredibly lucky to have Glin Bayley from Simply Glin inspire and share her wisdom of knowledge in running a three course workshop on "Changing Leadership through Self Leadership" for our Women Leaders in Finance breakfast event!
Founder & CEO at Simply Glin
Thank you again and we look forward to hosting more amazing speakers in 2019.
For more information or to express interest in attending a Sharp & Carter event in 2019, please email admin@sharpandcarter.com.au