​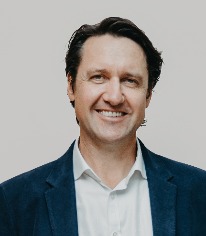 Whilst 2020 was overall a tough year, with Sharp & Carter experiencing a 74% drop in job volume when the pandemic hit, all-in-all the year probably ended up exceeding our (albeit very, very low) expectations.
Our largest practices, Finance & Accounting Support performed well, and we had a relatively normal year from a recruitment perspective, although the number of temporary opportunities did drop away. IT recruitment had a decent year, whereas Sales & Marketing and Office Support struggled with minimal jobs available to be recruited. Human Resources, Executive, Legal & Compliance and Property & Construction were quiet through the middle part of 2020 but were more positive in the second half.
We approach 2021 with some degree of caution as the market is uncertain of how the ending of JobKeeper will affect the Australian economy. Still, with the COVID vaccination program rollout, we have hopefully seen the worst of the downturn.
To elaborate further, I asked our specialist Partners, Directors and Managers for added insight into their markets.
- Stephen Carter, Founding Partner
​
Finance & Accounting
Our experiences through 2020 mirrored those reported by many of our clients during the year. The early shock of COVID and the precipitous fall in economic activity during the initial lockdown led to serious concerns about what the rest of the year might hold. However, the reality of what played out over the second half of the year significantly exceeded our expectations.
Workload and demands on Finance teams in VIC and NSW had typically never been more significant. There was considerable reliance on Finance to provide insights, ad hoc analysis and reporting to support decision making and provide additional information and reporting for banks, landlords, the ATO, governments etc. to qualify for various grants, subsidies and finance/rental relief.
The majority of organisations in the QLD market followed a cautious approach with many candidates stood down, put onto Jobkeeper or forced into the market through restructures and redundancies. The candidate market increased along with 'time on market' duration because of reduced roles. Organisations shifted focuses internally to shore up cost bases and position for long term survival. Like other states, however, QLD did see a significant uplift around opportunities in the market in the last quarter of 2020.
The markets across each state began the path to recovery in the second half of 2020, and initial signs for 2021 point to a continuation of this promising trajectory. Contracting and interim job flow are currently experiencing the highest levels in 12 months with strong demand for mid-senior and executive talent as organisations recover and prioritise growth.
- Harley Thomas, Partner, Finance & Accounting VIC
- Daniel Careless, Partner, Finance & Accounting QLD
- Simon Cust, Partner, Finance & Accounting NSW
​
Accounting Support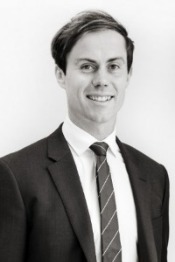 Given the essential nature of Payroll and the introduction of JobKeeper, the market remained buoyant in 2020 across all levels.
Businesses prioritised debt collection resulting in Accounts Receivable/Credit staying stable with temporary employment being a key focus.
There was a consistent drop off in Accounts Payable roles throughout the pandemic as businesses consolidated and tightened spend across the board.
- Daniel Close, Partner, Accounting Support VIC
​
Sales, Marketing & Digital

Organisations generally reacted in one of three ways in their response to Sales & Marketing recruitment in 2020. Some businesses acted early and reduced staff numbers, discretionary spending, and overheads straight away. They stripped out a lot, if not all, of their Sales & Marketing functions. A similar portion of businesses did the complete opposite, opting to 'trade through' the downturn and continue hiring to keep business as normal as possible. Most companies, however, sat somewhere in between.

They followed the broader economic outlook trading conservatively for most of the year until the news became more positive. As such, there were fewer positions in the market.

A vast increase in demand for CRM, eCommerce, Digital and data-driven Marketing talent was observed as businesses focused online.

Most industry sectors feel 2021 will not be as challenging as 2020 and that business and consumer confidence will be restored.

- Sam Arico, Partner, Sales & Marketing VIC
- John Corrigan, Partner, Sales, Marketing & Digital NSW​
​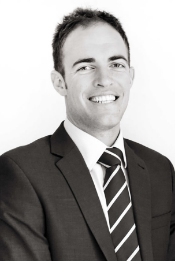 Property & Construction
Construction remained robust through what was unprecedented market conditions. There was some apparent uncertainty due to COVID restrictions and overall economic outlook; however, pleasingly the industry bounced back through increased positivity and renewed confidence.
With strong government spending and pent-up demand within the private sector, the outlook for 2021 is positive.
- John Bailey, Partner Property & Construction VIC
​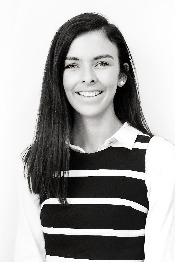 Business Support
Flexibility became the number one priority for job seekers. Candidates who had previously only expressed interest in CBD roles suddenly become open to opportunities in the suburbs.
The market movement was generally slow during the year. When we saw organisations begin to rehire support staff, it was mostly temporary employment, allowing businesses to have immediate support without long-term commitment for fear the market would turn again.
- Stephanie Hales, Manager, Business Support VIC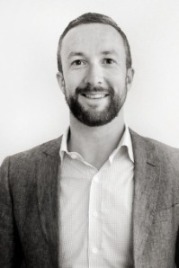 Technology, Projects & Digital
In 2020, most IT Leaders aged and every technology stack worked to breaking point, enabling WFH requirements. Like most sectors, the Technology, Projects & Digital market suffered, but it wasn't around headcount reductions (unless contractors), it was the hold on project plans.

2020 revealed how "digitally transformed" businesses really were, with success being measured upon the operational impacts of remote working. Salaries and contract rates remained consistent to previous years, met with certain areas commanding higher, especially in data, ERP and CRM.
We anticipate Security, Data and Business Intelligence to be of focus for clients in 2021. Businesses will want to ensure they are using all the information available to the best of their ability to increase revenue or retain customers in a competitive market.
- Niall O'Rourke, Partner, Technology Projects & Digital NSW
​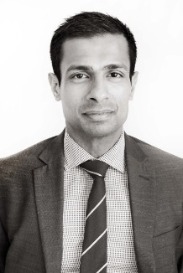 Legal & Compliance
In 2020 there was increased demand for insolvency, restructuring and employment lawyers as many businesses struggled through the shutdown, particularly in Victoria. In Q4 and early 2021, deals, transactions and investments previously paused were brought back on the table.
Compliance specialists were in demand. Organisations prioritised overhauling compliance frameworks and teams with significant emphasis ensuring their compliance functions were fully operational, practical and abreast of compliance hazards.
Candidates within the Private Practice space continued to be conservative and hesitant to engage with recruitment processes unless growth and opportunity were assured. The Compliance candidate market tended to be stronger, although met with very particular requirements from clients hiring.
We expect the Legal & Compliance markets to continue to be buoyant in 2021.
- Adam Kumaraswamy, Partner, Legal & Compliance VIC
- Lee Ruddy, Director, Legal & Compliance VIC
Executive Recruitment
Candidates who typically would have been looking for a career change in 2020 stayed put or were preoccupied with operational challenges within their own organisations.
Sectors that suffered the greatest were Retail, Hospitality, Tourism and the SME markets. Skills in most demand included strong leadership, change management, business transformation and strategy realignment and execution.
As economic and public health conditions continue to improve, candidates will likely be more inclined to seek new career opportunities which will further fuel recruitment activities.
- Tim Turner, Partner, Executive Recruitment QLD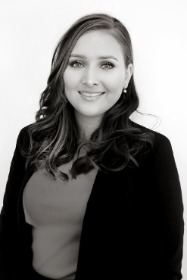 Human Resources
The 2020 market saw a lot of redundancies across the specialist HR space. Many companies utilised generalist HR staff to assist with other areas traditionally managed by a specialist. Safety was a huge focus in the market, with many HR professionals prioritising safety procedure updates, frameworks, and preventative action in response to the year. The mental health of employees was also one of the most significant factors HR leaders and representatives were most concerned with.
Contracting was and remains very appealing to clients who can hire for immediate needs without a long-term commitment.
- Haylea Smith, Principal Consultant, Human Resources QLD