​We asked partners across our business what their key takeaways from the year that was 2022 and what they anticipate the employment market holds for 2023.
Finance & Accounting: - Sarah Fitzgerald, Partner, Paramatta, NSW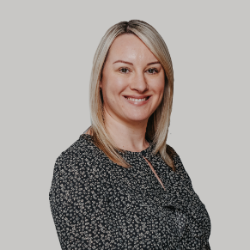 Candidates are no longer changing jobs to move into a similar role, instead looking at upgrading salary, title, seniority, and responsibility. Pleasingly, we have seen a shift from recruitment biases such as industry preference due to the talent shortage in the market.
2022 was the year that hybrid working conditions became the new normal in almost every candidate market survey conducted. As such, flexible working arrangements were the number 1 factor they considered when looking for a new job. SEEK data (2022) showed that it was the most active employment market on record, with demand for talent being the highest in history.
Predictions for 2023 – The year of global mobility. Appetite for travelling internationally is at an all-time high which will see a lot of workers take extended leave during 2023. With many companies offering remote working on a global scale, will 2023 become the year global mobility becomes an expectation?
​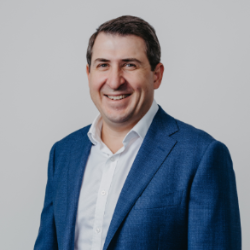 Executive Recruitment: - Tim Turner, Partner, QLD
In 2022, the executive market continued to be buoyant across most industry sectors. Many executives, following the pressures and challenges of COVID, decided to explore new opportunities, and this market has driven a lot of recruitment activity throughout the year. In addition, Boards seeking a renewed strategy opted to change over their Chief Executives, resulting in refreshed leadership teams.

In 2023, we expect the executive market to slow down somewhat, given the economic uncertainties surrounding inflation, rising interest rates, global supply chain issues and the geo-political pressures in China, Russia and Ukraine. Despite these economic factors, unemployment in Australia remains low, and there is still a talent shortage across many industry sectors. This will continue to drive recruitment activities for most of the calendar year.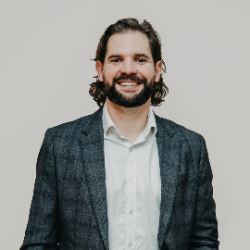 Supply Chain & Engineering: - Dale Young, Director, VIC
Business leaders continue to report issues with obtaining resources such as raw materials, pallets, containers, and people, impacting their ability to deliver to customer expectations.
Increasing costs continue to create pressure whilst E-Commerce growth shows no signs of abating.
​
Business Support – Zoe Raphael, Partner & Bridgette Meaden, Manager, Business Support, VIC
Candidates often progressed and accepted roles that offer work-life balance and hybrid working arrangements.
There is a continued desire for Executive Assistant roles to be strategic partnership roles where they can work closely with Executives.
​The speed of recruitment processes continues to move quickly, with candidates often in multiple processes that move quickly.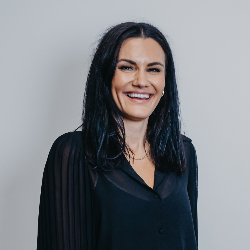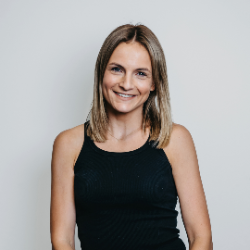 Technology, Projects & Digital – Niall O'Rourke, Partner, SYD
Whether you are a small family-run business or an ASX 200, you need to utilise your invaluable data more than ever. There has been huge demand for data visualisation software and professionals who can translate this data into business vernacular and insights.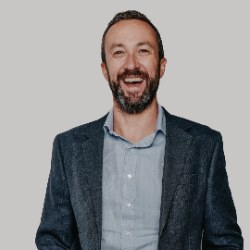 Have we seen the end of an era in service desk and service delivery as the traditional entry point to a career in IT? Many organisations have been hitting the full belly stage with the inflated salaries in this space and instead have been looking at the outsourcing or offshore model. The MSP market cannot keep up with the demand to keep customers serviced. The service desk is traditionally the in-person face of IT within a business which has created problems when it comes to managing expectations and hence another reason to look towards outsourcing the headache. Is it fair that this team within an IT structure should be in the office more versus working remotely like their colleagues?
Throughout the latter half of 2022, we have still seen large-scale transformation projects take place. Certain industries have a huge online presence nowadays, so with this comes the demand for expertise around specific implementations. CRM and ERP skills are still in high demand.
All organisations, regardless of size and power, have been fighting the war for software engineers. Deep pockets would always have been the solution to this problem but not as much today. The top candidates have typically had 3 or 4 opportunities on the go which we anticipate will continue into 2023.
In regards to senior leadership candidates, there has been and will continue to be a large talent pool and not enough opportunities in the market.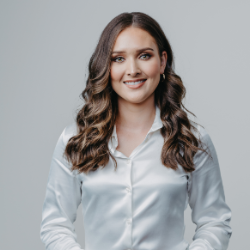 Human Resources – Haylea Smith, Manager, QLD
Human Resources roles remained steady with demand for strong generalist HR candidates and increased demand for industrial relations, employment relations and workplace health and safety in specialist areas.
Flexibility in hybrid working arrangements, workplace culture and salary are expected to remain top requirements for candidates moving into 2023.

Industries such as manufacturing, healthcare, aged care, and education have proven more challenging to find candidates due to flexibility requirements and workforces required to remain on-site to do their jobs.

​Sales, Marketing & Digital – Giorgio Xindaras, Manager, VIC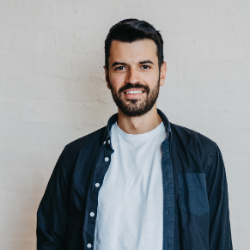 In 2022 there was a strong demand for hiring Marketing professionals in Melbourne. According to Linkedin data (2022), there was a 1% growth in the Industry, with close to 1,000 newly created roles in the market, compared to 2021.
The main drivers behind candidates' changing roles were salary increases, title, promotion and flexibility. Clients that haven't adapted to the market conditions have often struggled to attract the best talent, regardless of their brand, size and additional offerings.
At the end of 2022, we have seen businesses be more conservative regarding resourcing for marketing talent, which will likely continue in 2023. This is driven by numerous economic factors, including the tech downturn, rising interest rates, global inflation, supply chain issues and political uncertainty.
In Conclusion:
Focus on your talent attraction strategies through your employee value proposition but don't neglect your current people.

There is no doubt 2022 was a candidate market. Salary expectations continued to rise, counteroffers were thick and fast, and candidates were fielding multiple offers from employers.

Unemployment remains low, and there is still a considerable shortage of immediately available candidates who would normally occupy short-term contract roles. We have seen that Working Holiday visas have started arriving from the UK & Ireland; however, international mobility from other regions of Europe, the US, Asia and South Asia have remained low.

Will 2023 be a year of global mobility? Appetite for travelling internationally is at an all-time high which will see a lot of workers take extended leave during 2023. With many companies offering remote working on a global scale, will 2023 become the year global mobility becomes an expectation?
Click HERE to get in touch with any of the recruiters mentioned in this blog post.
If you are looking for your next opportunity or would like specific information relevant to your circumstances, click HERE.
​